A Trusted Software Development Agency That Provides the Support You Need
Don't let the tech talent shortage slow you down. Accelerate your growth with our industry knowledge and technical expertise.
Nearshore with Pixel506 and get the help without the hassle.
Pixel506 is a software application development company that delivers teams with high technical expertise who not just understand your business
Exceptional talent
Work with experienced professionals whose values and practices align with your company's vision and strategy.
Personal attention
Enjoy personal attention, responsiveness, effective communication, and commitment to customer satisfaction.
Intelligent solutions
Receive intelligent solutions that are tailored exactly to your requirements and help you move forward.
but immerse themselves in your industry, so you can continue to focus on what matters the most―growing your business.
Our Services - your solution
From fully managed teams to individual developers, our staffing services provide software development solutions for ambitious start-ups to enterprise-level companies across all industries.
Dev Focus
Software Development
We offer back-end, front-end, and development services of any complexity.
Quality Assurance
We offer quality assurance to ensure your software project succeeds.
DevOps
We provide DevOps to automate and streamline software development processes.
Mobile
We transform mobile app ideas into smooth and functional user experiences.
Data Management
We collect, manage, and analyze data to extract key insights for optimizing software.
Business Analysis
We offer business analysis consulting services to help companies make better decisions.
Product Focus
Product Development
C#, PHP, JavaScript, Node.js, Angular, React, Vue
Custom Mobile App Development
Objective-C, Swift, JavaScript, Kotlin, React Native
CMS
Sitecore, Salesforce, AEM, WordPress, Drupal, Headless
eCommerce
Magento, Shopify, WooCommerce, Custom
AWS
Amazon Web Services optimization and infrastructure
pixel506's proven process
Ready to get more from your software development? Our 4-phase proven process will set you up for success.
Discovery
First, we want to hear from you. Tell us all about your brand, target audiences, needs, and expectations so that we can accurately reflect your values in our solutions.
Exploration
Now the ball is in our court. We analyze data and create the profile of your ideal customer. We work on a priority list and a timeline. We lay the groundwork and map out a strategy.
Creation
This might just be our favorite part. We deliver custom designs and software development and collaborate on personalized revisions.
Optimization
Even when our work is done, we don't just pack up and leave. We believe that there is always room for improvement, optimization, and refinement.
Get Expert Help Without Hiring Headaches
You don't have to hire and train new employees to expand your team with top talent. Choose between our two work models; delivery teams or dedicated teams.
Delivery Teams
If your project requires extra hands, we provide you with a temporary team with the right skills and experience. During the course of your project, your delivery team will attend your virtual meetings, report directly to your managers, and work with your internal team to deliver a high-quality solution that is tailored to your needs.
Dedicated Teams
If you are looking for a long-term relationship that stretches over multiple projects, we provide you with a dedicated team with the skills and expertise to complete and strengthen your internal team. Your dedicated team becomes an extension of your current team and performs according to the standards, values, and goals of your company.
Why Pixel506?
The software development partner you choose will determine the quality of your experience and your overall satisfaction in solving challenges. Some reasons why companies choose Pixel506:
5
Years average client relationship
10+
Countries served on 6 continents
Success Stories
See how we help clients become better versions of themselves.
Shiru
Shiru is a highly innovative biotech company that leverages machine learning, bioinformatics, and precision fermentation to identify and create functional, sustainable ingredients for the plant-based industry―but their website did not reflect that.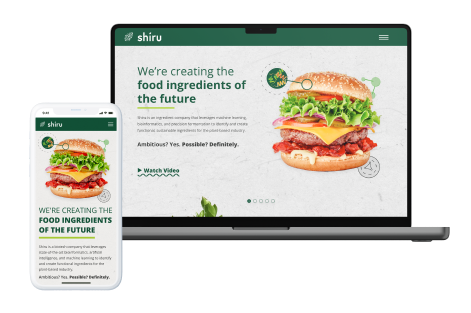 FAQ
What is Pixel506's business model?

+
Is Pixel506 an agile company?

+
How does the onboarding process work?

+
What (communication) tools does Pixel506 use?

+
How does Pixel506 recruit and maintain talent?

+
What is the team size and roles?

+
What are Pixel506's policies regarding intellectual property and confidential information?

+
Who will be my main point of contact?

+
Do I pay in US dollars or Costa Rica colones?

+
We've Figured It All Out So You Don't Have To
Accelerate your software development process without wearing out your team. Partner with Pixel506 and leave time-consuming processes like search, selection, legal contracts, and payments to us. Delivery and dedicated teams are formed, onboarded, and integrated in days. You can quickly scale your team up and down depending on your project needs.
Nearshore with Pixel506 and get the help without the hassle.