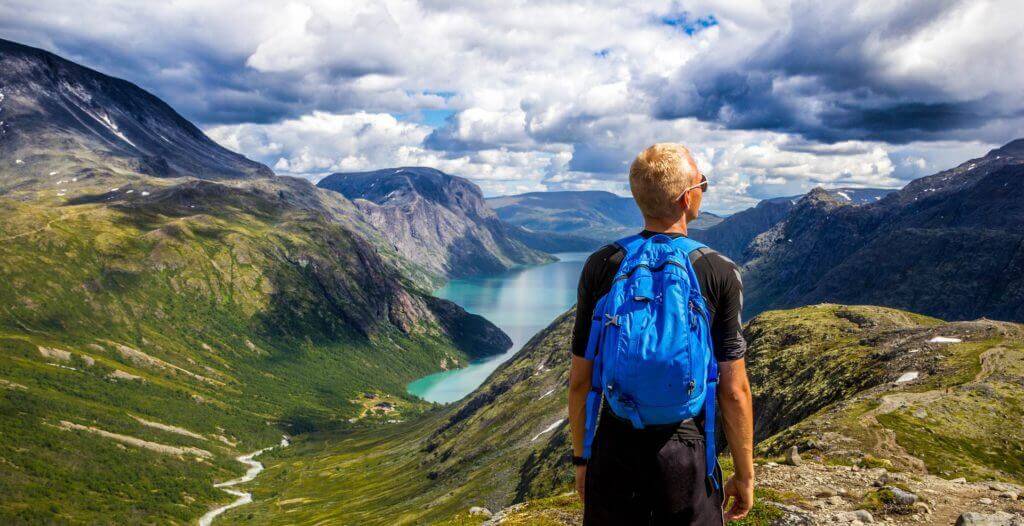 TARGETED MARKETING FOR THE TOURISM INDUSTRY
The tourism industry has long known the power of content marketing. Countless amounts of travel magazines, tourism content and vacation advice comes from the tourism industry as a means to connect with travelers. With the shift to digital over the last ten years, marketing tourism has changed to keep pace. While print is still powerful, digital is generally less expensive and an easier way to connect with a larger target audience. As a member of the tourism industry, your job is to figure out how you can stand out with your digital marketing strategy.
WINTER THEMED CONTENT
Winter travel and tourism content is abundant, however, today we are taking a different approach to help you discover new creative marketing content for the tourism industry. Content is all about being as unique as possible, which means finding gaps and niches will serve you best. Let's take a look at the following kinds of travelers and some original ways to use content marketing to reach them.
THE WINTER BLUES
For every person who loves a winter wonderland, there is another who is dying to escape it for warmer temperatures. While most "winter" content will be geared towards enchanting winter-wonderland ideas, you'll absolutely want to remember the sun-loving beach goers. Winter is in many ways an ideal season for tourism content marketers because you can target both those who enjoy winter time activities and others who are seeking warm weather.
Consider content about how to battle SAD (seasonal affective disorder) or where to find sun in January. Winter can be a great time to showcase your non-winter destinations, whether you are in the airline, vacation planning, or hotel business. Christmas in the tropics, February in the Bahamas, or Spring break on the riviera. Wherever warm weather abounds, you'll have individuals who are excited to beat the cold.
THE OUTDOOR ENTHUSIAST
There are always travelers who are constantly itching for adventure and movement. Winter tourism content is often oriented towards the best places to go snowboarding and skiing, but there are a host of other often overlooked winter activities that travelers are interested in, whether you are in a snow-covered wonderland or a sun-baked paradise. Look into the less-well known winter activities in your destinations and create content about how and where to find them. Consider a host of activities that range from sledding, ice skating, cross-country and snowmobiling destinations to entice outdoor enthusiasts out for a vacation in the cold.
If you're marketing a warmer destination, consider activities beyond the beach towel such as hiking to waterfalls, snorkeling, scuba diving, and deep sea fishing to grab attention. The tourism marketing industry can introduce travelers to new experiences and destinations.
FEAR OF FLYING
Tourism and travel Content marketing can introduce travelers to new ideas for transportation that incorporate the travel into the vacation experience. If you are a transportation company that deals in non-flying transportation, winter is a wonderful time to market yourself. There are plenty of travelers who are looking for unique ways to visit their families or get to where they want to go without jumping on a plane. Make local transportation and guides an indispensable part of their vacation experience. Offer multiple destination tours, insider experiences and pick up at hotels. Beyond local transit, consider cruise lines through the Caribbean or luxury train rides through Europe.
THE EARLY BIRD PLANNER
It's important to remember that winter is a time when a lot of people are planning spring break and even summer trips. Companies in the tourism industry and the marketing tourism industry can take advantage of this type of early planning to showcase their services and destinations 2-6 months in the future with special content and discounts for those who are willing to plan and pay ahead. Make sure that you have content ready to market destinations well ahead of time.
UNIQUE ANGLES CONTENT FOR TOURISM
While you may be offering marketing content that other companies and magazines have written about before, that doesn't mean you can't approach it in a different way. Destinations are constantly changing, new businesses open, such as restaurants or tour offerings, and others close. New trends emerge (think ziplining, bungee jumping, skydiving and so on), continually updating content is a great way to stay relevant in the tourism industry.
ENGAGE YOUR USERS FOR SOCIAL INTERACTION
Further ideas for content marketing include tapping into your audience to engage with them asking for opinions, tips and experiences. Engaging your users to submit their travel experiences, share tips and give insights into their time visiting a certain place, is a great way to not only learn about new trends, but to also find a wider content audience. Curate content from locals at your destinations to get the "insider tours'' for those looking for something beyond the well-tread path of tourism. There are many ways to get original in your tourism content marketing.
CONTENT SEO
Beyond the topics covered in tourism content marketing, consider SEO in your online content marketing. Use a specialist to make sure that you're using keywords and other methods to help give you the best possible results in search engines. Employ simple tools such as Google's Analytics to know which types of content are resonating best with your audience. And make sure you're also using social media to advertise your content.
About Pixel506
Pixel506 is an award-winning nearshore agency that helps companies succeed in the digital world. We develop websites, design mobile applications, provide social media support, create content, conduct keyword research, set up SEO and SEM campaigns, and design customized brand styles from the ground up—and that's only a small fraction of the services that we offer.
Since 2009, we have continuously expanded our knowledge, skills, and experience. Today, as an end-to-end marketing agency, Pixel506 offers a wide variety of services across the creative, digital and technological landscape. Our people-focused, data-driven, and results-oriented philosophy ensures that everything we produce is wholesome, measurable, and efficient.
We invest heavily in developing and maintaining strong client relationships. By working closely with our clients, we ensure that we offer customized solutions and deliver high-quality, insightful, and actionable results. Most of our team members are located in Latin America, but we are a Brooklyn-born company with a strong client base in North America.

Looking for a reliable partner agency? Interested in learning more about our marketing services? Leave us a message and we'll be sure to get back to you as soon as possible.
Our free report can help you boosting your sales.
Our free report can help you boosting your sales.
Share On